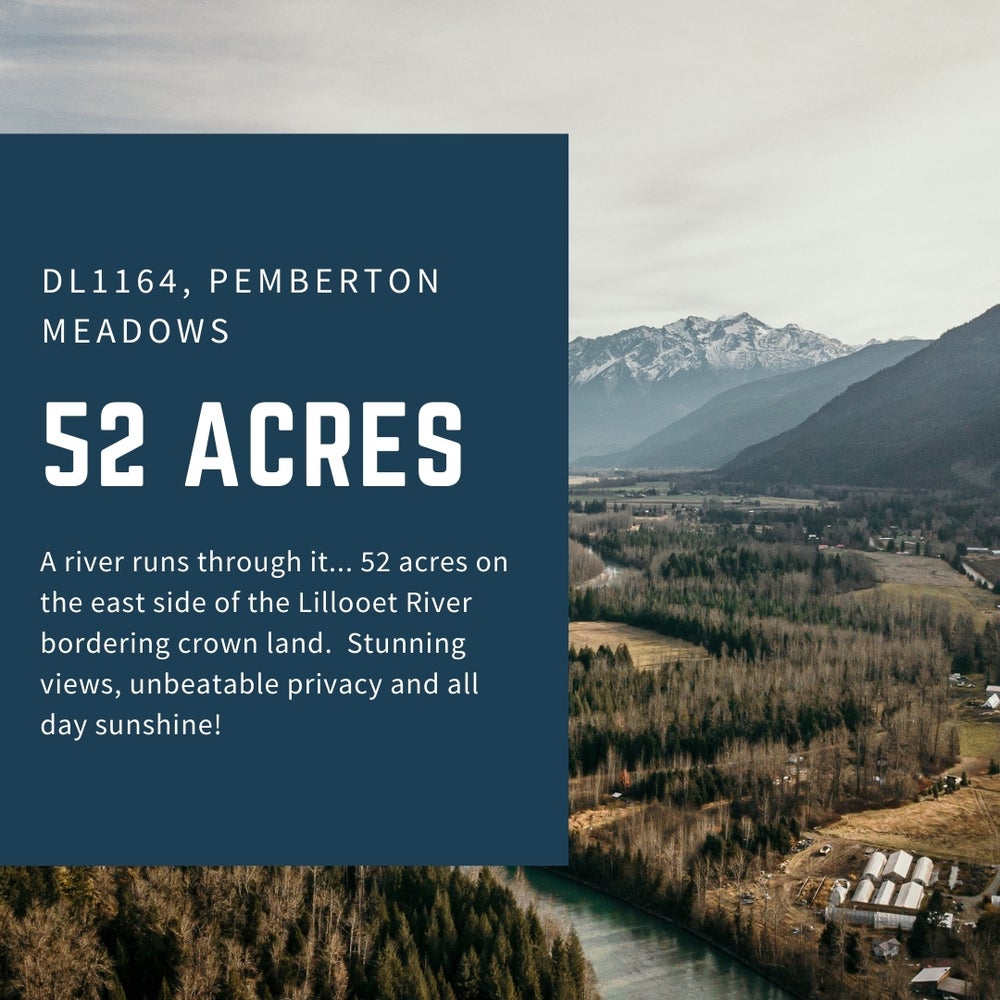 Looking for a unique and very private riverfront property?

Look no further than this 52-acre parcel situated on the east side of the Lillooet River 15 km up the Pemberton Meadows Rd.

The property offers unparalleled privacy with gorgeous views and river frontage. 21.3 hectares is zoned Agriculture 1 and .57 Hectares is zoned Residential 1 Resource Management. Access is by boat only although a registered easement does allow for parking and/or access for the purpose of erecting a bridge on the west side of the Lillooet River along Pemberton Meadows Rd.

Recently I had the opportunity to speak with a woman whose father used to own the property. Back in the '40s & '50s, they used to take their cattle across the river to this property to graze in the summer. She said it was beautiful meadows and that there was watercress that grew in the creek on the property. Her father also used to hike from this property up the mountain to Owl Lakes. It is a magical spot looking for the right person looking to homestead or get away from it all!