I hope this newsletter finds you well and settling into the new year.  
Before we get into the market review I want to thank everyone for your ongoing support and trusting me with your real estate goals. This past year I entered my 6th year in the Medallion Club* at the Real Estate Board of Greater Vancouver (REBGV) and my inaugural year in the Presidents Club representing the top 1% of Realtors® in the REBGV  - I couldn't achieve these results without your referrals and repeat business. 
The last couple years have been competitive and challenging years for buyers in real estate and it certainly hasn't been easy. Nearing the last half of 2018 and into this year we have seen a significant shift from a sellers market to a more balanced market with prices dropping slightly and then stabilizing allowing more breathing room for purchasers. The lack of inventory is helping to balance the market as buyers feel the pressure of the new stress testing and find their buying power decrease.  All of this being said it is still a fantastic time to sell and there are many qualified buyers in the wings waiting for the perfect opportunity to present itself.  Most of the listed townhomes in Pemberton are currently under offer and buyers are continuing to have difficulty finding the right property.  
If you are thinking of buying or selling please, or simply want updated market information, please reach out so that we can discuss your personal goals  - I am here and always eager to help!
Danielle 
PEMBERTON MARKET UPDATE
2018 Year in Review
Market activity in the Pemberton area continued to follow the trends established in 2017. Activity levels returned to historically typical levels from the peaks that were experienced at the top of the market cycle in 2016 and the beginning 2017. 
The second half of 2018 demonstrated a noticeably slower market as interest rate hikes and new lending rules increased the cost of ownership. These changes, combined with new government policies designed to impact provincial and national real estate markets began to dampen buyer enthusiasm locally, regionally, and nationally. 
Keep Reading >>
THE VIEW FROM HERE
The Whistler Real Estate Company is proud to present the 2019 View From Here, taking place on February 2, 2019 at The Maury Young Arts Centre in Whistler. The goal of the event is to bring together idea-focused minds and policy makers to provide insight into the factors that impact Whistler's business and investment environment. 
As we look towards the future and ask "what's next?" we must consider the opportunities and challenges that will be presented as we move forward. This year's event theme of "
Charting the Course
" aims to delve into the various opportunities and challenges that we now face and how they may be addressed. 
Find out more >>
FROM OUR BLOG
Should you renovate before you sell?
Are you unsure if you should renovate your home before putting it on the market? Every situation is different but there are a few key factors to keep in mind when deciding whether to renovate your property. 
Keep reading >>
Home design trends transcending into 2019
As we move into a new year, many people begin to think about how to refresh and rejuvenate our own spaces. Before making that commitment, let's briefly revisit the design trends that emerged and evolved in 2018 – as well as those that will continue to hold strong into 2019. 
Keep reading >>
Finding the right property for your needs
Unless you are a Pemberton local, or familiar with the area, you may not know the options when it comes to finding a property in the community. Here is a look at a few things to consider when deciding if a property is right for you. 
Keep reading >>
Seven things to do after you move to the Sea to Sky
Moving house is exciting, but it can also be pretty stressful. Having a checklist of everything you need to do when you move can make everything a lot easier. 
We spoke to some of our Realtors and put together a moving checklist. 
Keep reading >>
FEATURED LISTING
#40 Mountain Trails
$399,000.00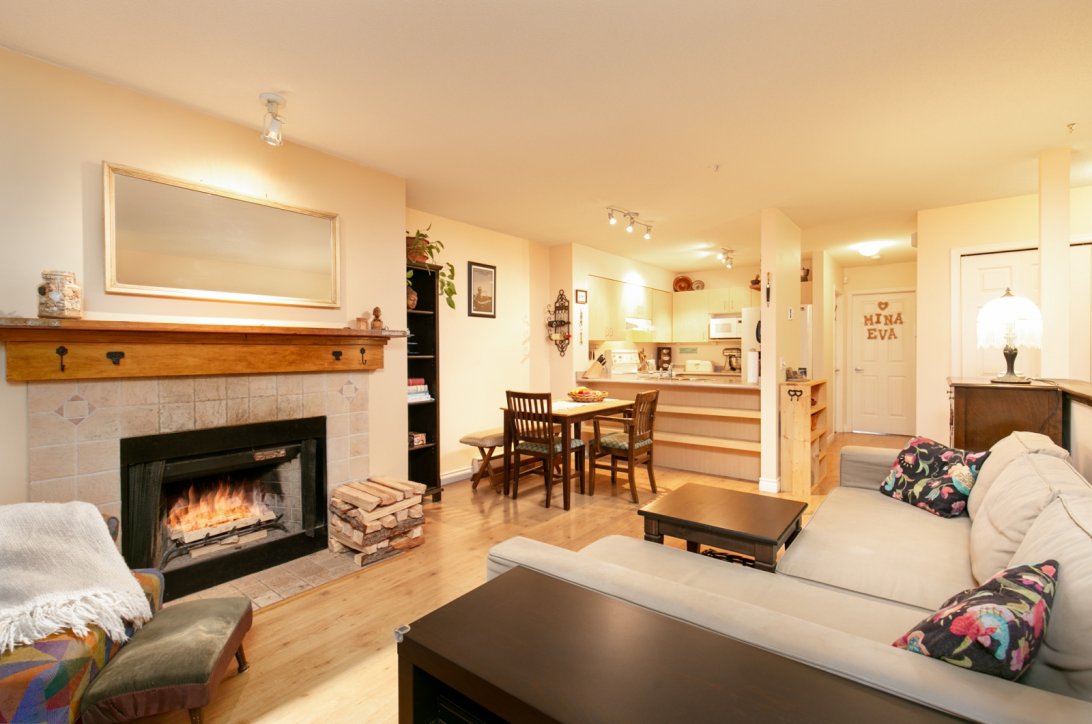 BEDS
: 1.5   
BATHS
: 1   
SIZE
: 857 Square Feet
Add this top floor one bedroom and den unit in popular Mountain Trails to your must see list. An excellent starter opportunity in the heart of Pemberton with easy access to schools, shopping, transit and recreation. There is a large pantry, storage and underground parking, in-suite laundry as well as on-site garbage and recycling for added convenience. Grow your own veggies - there is a garden plot included!
Authentic Approach + Unbeatable Local Knowledge + Award Winning Service

= Unparalleled Results

*Medallion Club represents the top 10% of Realtors® in the Real Estate Board of Greater Vancouver (REBGV) Membership and Presidents Club represents the top 1% of Realtors® in the REBGV Membership.  Danielle is the only Pemberton Realtor® to achieve Presidents Club status in 2018.